OUR GAMES CONSOLE OFFERING
Whether you like to play at home or on-the-go, Innelec is sure to have the console you're looking for! Working daily with the three manufacturers: Sony Computer Entertainment, Microsoft and Nintendo, we can offer you a comprehensive catalog of the current consoles.
Discover the new PS4: 30% smaller, 25% lighter and 34% more energy-saving. The PS4 Pro, more powerful, will be available from November 10, enabling gameplay in 4K UHD and the viewing of video content in 4K.
Play Xbox One and classic Xbox 360 games on the Xbox One S, the latest console from Microsoft, 40% smaller than its bigger sister. It offers richer and more luminous colors thanks to High Dynamic Range technology and lets you stream videos in 4K on Netflix and Amazon Video, or watch UHD Blu-ray films in 4K Ultra HD quality.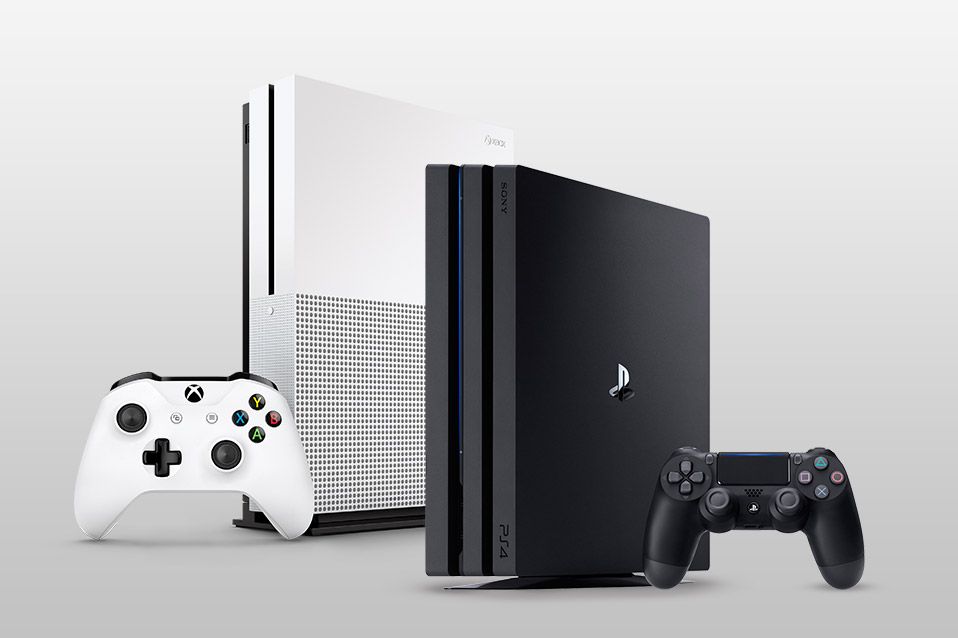 With the New Nintendo 3DS and New Nintendo 3DS XL, take your games with you wherever you go and enjoy a comfortable 3D experience. Nintendo regularly proposes new packs with new console colors. In the Nintendo 3DS family, there is also the 2DS which preserves most of the features of the 3DS and the 3DS XL with just one major difference: the games are displayed solely in 2D.
For the nostalgic out there, they can rediscover their favorite games using retro consoles: Nintendo Classic Mini NES, Sega Mega Drive Classic Game Console or the Sega Mega Drive Ultimate Portable Game Player. No players are neglected at Innelec.