Over 35 years of pursuing the highest standards have enabled INNELEC to become French leader in multimedia distribution. Ever-attentive to consumer demands, INNELEC continues to expand its portfolio of quality accessories to accommodate the new universes of gaming and high-tech in France, Europe, Africa, Oceania and the French overseas departments and territories.
Innelec is listed on the Paris stock exchange EURONEXT C, posting revenues of €102 million for 2016/2017.
70 employees work day in, day out, at making your lives easier.
25 sales staff manage over 2650 clients and some 125 store brands.
We pride ourselves on our versatility and deliver to all retailers on all distribution channels.
Mass distribution
Convenience store
Multi-specialists
E-commerce & distance selling
Other distribution channels
France :
Renaud BRACH : Sales Director
Christophe THEIS : Supermarket sales manager
Menji KEBBATI : Export sales Manager
Francine KHAY : Jeuxvideoandco stores Manager
Jérémie JANIN : Support Sales / Internet / Customer
Sebastien RAMS : KONIX Manager
INNELEC has commercial team as follows :
3 KAM in charge of major distribution companies.
1 KAM for digital online retailers
5 French market sales representatives based in Pantin
3 Export sales representatives based in Pantin
7 door-to-door sales representatives for frenche market
2 door-to-door sales representatives for overseas french departments
1 door-to-door sales representative for ME & Africa
1 merchandiser for overseas french departments
A word from the Chairman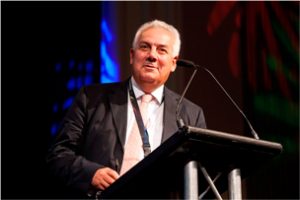 To ensure ever-improving performance, the entire Innelec Multimedia team is committed to supporting you permanently in all your procedures. Our success is above all based on the quality of the relations we establish with our clients. We therefore do our very utmost to meet your expectations. Our objective is to get all information to you in real time and remain attentive to your needs, so as to understand and help you all the better.
To help you save time, we have developed simple and practical IT tools for managing the shelves in your stores. The security of your packages and the procurement lead times are also key focuses of our performance.

Our priority: your satisfaction.
Denis Thébaud, CEO
1983
Company founded by Mr. Denis Thébaud (current CEO)
1986
Launch of the KONIX Speedking controller that would reign supreme on Amiga, Atari and PC
1995
Creation of the Innelec Multimedia catalog: Avant-Première
Launch of the first Sony console, the PlayStation
1998
Entry on the Secondary Market of the Paris Stock Exchange
1999
New range of products: DVDs Video
2001
Innelec takes over ULTIMA
2002
Launch of the first Microsoft Xbox console
2003
Innelec takes over DIFINTEL MICRO
2004
New range of products: spin-off merchandising (Pokemon playing cards and the like, figurines, etc.)
2006
First Innoshow convention at Disneyland Paris
Launch of the Nintendo Wii console
2007
New range of products: Audio CDs
Innelec takes over JE CONSOLE
Launch of the brand JEUXVIDEO&CO to constitute the first network of independent retailers
2008
Launch of the site: www.jeuxvideoandco.com
2011
KONIX launches its range of accessories for consoles
2012
Launch of the Nintendo Wii U console
2013
New range of products: Connected Things
Launch of the Sony PS4 and Microsoft XBOX ONE consoles
2014
Creation of the Konix Drakkar range
Creation of the Konix Fiji range
2016
Launch of the "Licences" division and the Konix Iceland range
2017
• Creation of KONIX MYTHICS range (consoles)
• Creation of KONIX HEROES  range (licensed products)
2018
• New KONIX wholesaler in Germany
• New KONIX wholesaler in Switzerland
• Launch of KONIX – WORLD OF TANKS
• KONIX – WOT wins the LIMA 2018 award
2019
• New DRAKKAR « PRIME » range
• KONIX signs with French Football Federation (FFF)
2020
• After the success of its Gaming helmet at the end of 2019, launch of the KONIX Gaming Chair under FFF license.
• INNELEC buys the JEUXVIDEO.FR retail brand.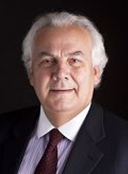 Denis Thébaud
CEO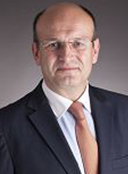 Nicolas Berthou
Deputy General Manager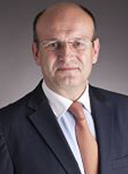 Nicolas Berthou
Deputy General Manager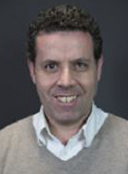 Franck Privet
Logistics Director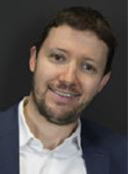 Jérémie Janin
Director Sales Administration – Web and Media – Customer service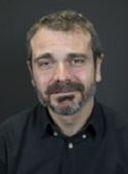 Sébastien Rams
Sales Director