Banking on trust
More than 30 years of dedication and high standards have meant that INNELEC is able to offer you committed, differentiated and reliable services. Always giving you more than you expect: developing, diversifying, proposing our expertise and cutting-edge services – such is our MISSION.
Every day we invest our efforts in building up a relationship of trust with you, cultivating it to make it healthy, fertile and strong.
How do we go about this? By working with our clients, service providers and employees at building something new, something satisfying and different, by reinventing daily what we do, and striving to develop innovations and solutions for simplifying our business.
Thank you for your trust and loyalty.

Choice
A comprehensive product offering covering the gaming universe

Rapidity
Delivery within 24 hours anywhere in mainland France

Efficiency
Efficient sales tools such as Avant-Première, Virtual Access, Diveport

Advice
An attentive sales force and a sales team that can draw on a national network.
Become an Innelec client
You're a retailer and you would like to become an Innelec client?
With some 260 publishers and 6500 references in our catalog, we propose the most exhaustive choice on the market for video game software, consoles and accessories, PC games and accessories, cultural, educational and utility software, DVD video, Blu-ray and audio CD.
In just a few clicks you can receive our monthly catalog, Avant-Première, which informs you every month of the upcoming new releases; reservation jackets, proposed for the soon-to-be-released hits, to liven up the shelves of your stores; the Virtual Access site, where you can find all the information about our references, 24/7; daily emailings; the Innoshow exhibition, which brings together retailers and the main publishers to present all the year-end's new releases…
We deliver within 24 hours throughout mainland France (order placed before 5:30 PM: next-day delivery before 1 PM) to all retailers on all distribution channels, and we also deliver to the French overseas departments and territories and for export.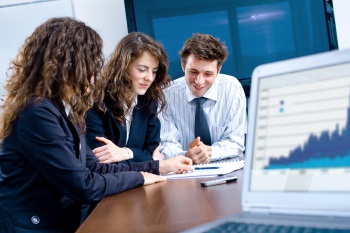 Become an Innelec supplier
Constantly attentive to the consumer, and on the permanent lookout for new partners, INNELEC continues to expand its portfolio of quality accessories in the worlds of gaming and high-tech (mobility, audio, connected things). Becoming an Innelec supplier means joining forces with the leader in multimedia distribution.
You're a supplier and you would like to be distributed by Innelec?
Nothing could be simpler: just fill in the information requested below and follow the instructions.