Ubicollectibles presents its latest figurine directly inspired by Tom Clancy's The Division. The figurine shows the SHD agent moving through a collapsing New York City hit by a devastating pandemic. Just like the key active items used by agents in the game, the remote-controlled mine, the watch and the communicator are illuminated. A switch concealed in the snow-covered base allows the figurine to be turned on or off.
Main features:
– Very detailed figurine with realistic texture
– 3 illuminated parts: communicator, watch, remote controlled mine
– Requires 3 AG13/LR44 batteries (included)
– Height: 24 cm
– Material: PVC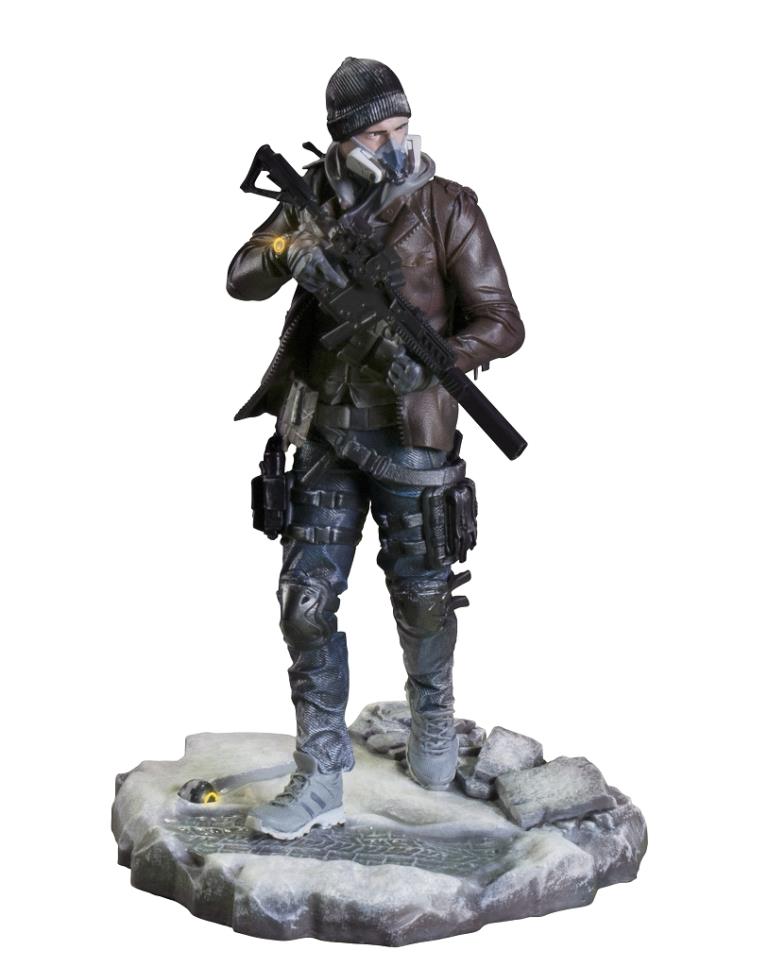 Product image based on concept art/prototypes. The specifications, include the design, size and colour, are subject to change without notice. This product is a work of fiction, designed, developed and manufactured by a multicultural team with diverse faiths and beliefs.