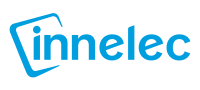 INNELEC MULTIMEDIA – RCS 327948626 – 45 rue Delizy – 93500 Pantin
The publisher of this website is the company INNELEC, a limited company with a capital of 4359022 euros, whose registered office is 45 rue Delizy 93500 Pantin, registered with the Trade and Companies Register of Bobigny under the number 327 948 626. Intracommunity VAT number: FR13327948626.
Director of publication: Nicolas Berthou.
Hosted by the company INNELEC, SIRET N° 32794862600020 45 rue Delizy 93500 PANTIN, via the datacenter OVH – 2 rue Kellermann – 59100 Roubaix – France.
To contact the host, go to: https://www.ovh.com/fr/support/nous-contacter/ – 09 72 10 10 07
Following the entry into force of European legislation RGPD, the company INNELEC informs you transparently on the use that is made of personal data processed.
This website uses cookies to enhance your experience when you browse the site. Of these cookies, the cookies classified as necessary are stored on your browser as they are essential for the operation of the basic functionality of the website. We also use third party cookies that help us analyse and understand how you use this website. These cookies will only be stored in your browser with your consent. You also have the possibility to refuse these cookies. However, disabling some of these cookies may affect your browsing experience. To disable cookies, click here :
REJECT
Our data and our customers' data are located in our secure premises and in our iso27001 certified data centres in France (notably OVH). However, we point out the use of several S.a.a.S. tools (notably Google Form and Amazon AWS) approved by Privacy Shield that can securely transit data outside the European Union.
We inform you that information on our contacts of any kind (customers, suppliers, partners, …) may be transferred to partners for dispute resolution or control: outsourced lawyers, outsourced accounting and HR firms, institutions …
In application of European laws and the law of 6 January 1978 (relating to data processing, data files and liberties), you have the right to access, rectify, limit, carry and delete your personal data as well as the right to oppose their processing for legitimate reasons.
You can exercise all these rights by email to dpo@innelec.com, or by post to Service DPO INNELEC, 45 rue Delizy, 93500 Pantin.
You also have the right to withdraw your consent at any time and to make a complaint to the Commission Nationale de l'Informatique et des Libertés (CNIL), notably on its website www.cnil.fr
Version : 1.1
Date published: 23/04/2020
*Cookies are small data files placed on your computer, tablet, mobile phone or other devices.
The names Innelec and that of its brands, logos and colour codes are registered trademarks.
Any modification, use and reproduction can only be made with the written consent of Innelec, otherwise such actions would be considered as counterfeiting.
While taking the greatest care in preparing the information and data available on its site and in updating it, Innelec specifically declines all responsibility for any direct, indirect, accidental, consequential or special prejudice linked to access to or use of its site www.innelec.com or suffered as a consequence thereof, including, but not limited to, any loss or damage caused or resulting from the credit given to information obtained through the site.
Similarly, Innelec cannot be held liable for any damage resulting in particular from imprecision or inaccuracy of the information available on the site or for any damage resulting from fraudulent intrusion by a third party on the site with the intention of damaging the interests or image of Innelec, in particular by distorting the information listed on the site.