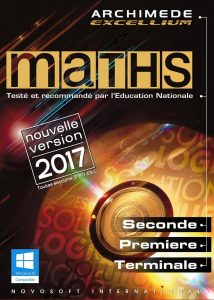 Archimede Excellium 2017
This new version has been updated to keep pace with the latest advances in technology and education. The course has been stepped up to fall into line with all academic levels.
With over a million users, ARCHIMEDE EXCELLIUM 2017 really is the essential benchmark for the study of maths in high school.